It's a Perfect Match!
CoolTone is Allergan's latest addition to the body contouring profile and pairs perfectly with its cousin device, CoolSculpting, to provide both fat reduction and muscle building. CoolSculpting, which has been around for many years, is FDA-approved to freeze away unwanted fat. On the other hand, CoolTone is new to the game and focuses on strengthening, toning, and building muscle. These two devices go together like yin and yang, read on to learn more!
How CoolTone Works
Despite having the word "cool" in its name, CoolTone does not utilize freezing temperatures to freeze fat, like its cousin CoolSculpting. Instead, it is intended to strengthen and tone your muscles. 
CoolTone works by utilizing a technology called magnetic muscle stimulation (MMS). This technology causes involuntary contractions in your muscles.

The technology feels like a slight muscle spasm but is pain-free, and one session is only 30 minutes.

The contractions cause the muscles to strengthen, leaving you with a more toned and firmer physique. 

CoolTone is FDA-approved to treat areas of the body, such as the stomach, thighs, and buttocks.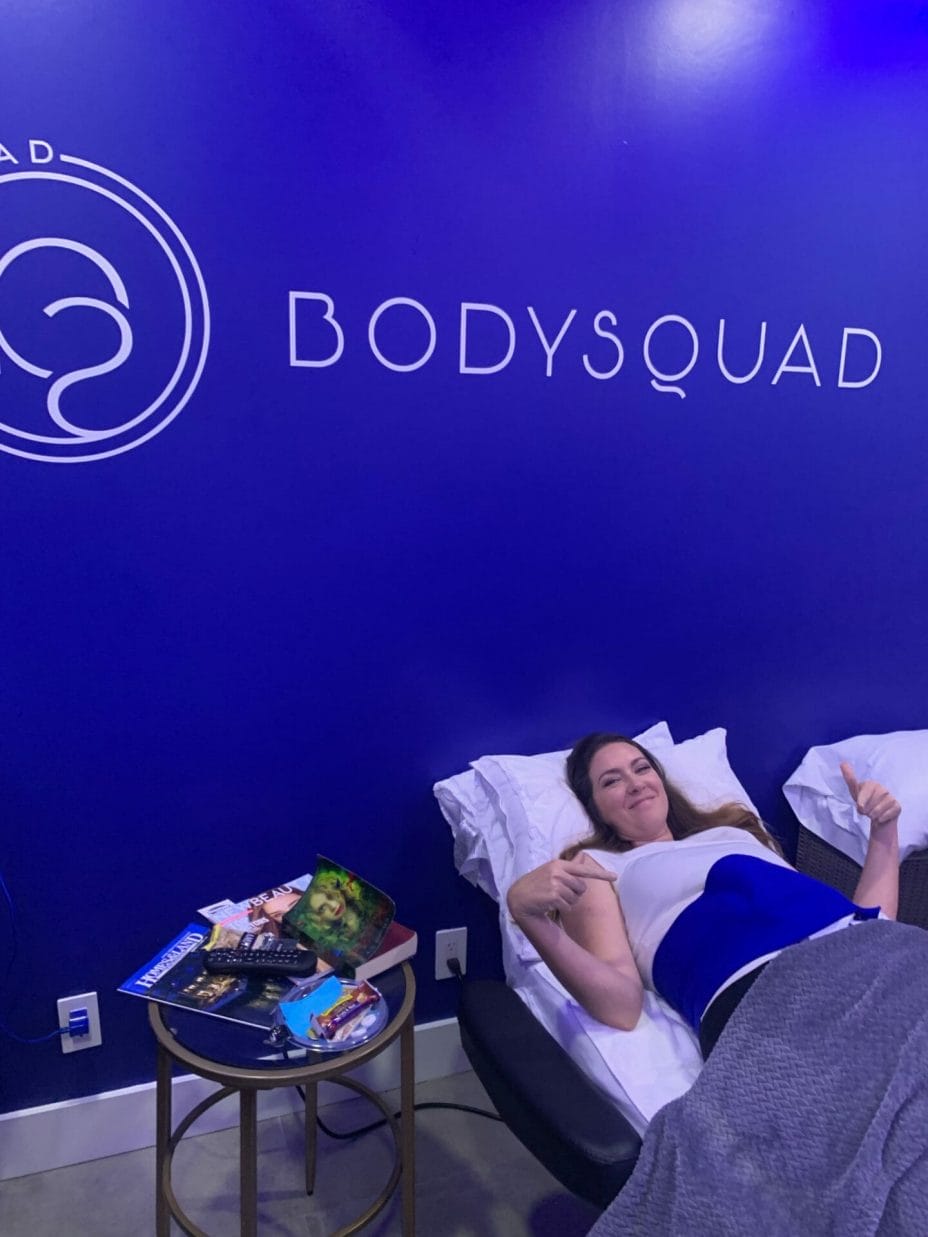 How CoolSculpting Works
CoolSculpting, on the other hand, has been around for many years, with over 8 million treatments performed and is recognized as the #1 nonsurgical fat reduction treatment used by doctors. 

CoolSculpting utilizes freezing temperatures to eliminate unwanted pockets of fat for good. 

The fat cells gradually get cleaned out of the fat layer through your body's immune cells. The liver metabolizes the cells and then excretes them from the body, leaving you with an overall slimmer physique.  

CoolSculpting is FDA-approved to treat areas of the body such as under the chin (double chin), thighs, stomach, flanks, bra fat, back fat, underneath the butt (banana rolls), as well as the upper arms. 
How CoolSculpting and CoolTone Work Together
Individually these two technologies are incredibly powerful and have been visibly and scientifically proven to work. 

However, when paired together, these two technologies are unlike anything else. The power of body contouring shines through. 

It is recommended first to treat unwanted fat with CoolSculpting, then tone the same area with CoolTone. Combining these non-invasive procedures will leave you with faster and even more successful results. 

It's one thing to look good in your clothes, but why not take it a step further and feel good in a swimsuit with not only a flat stomach but also chiseled abs. 
Gone are the days of fad diets and countless hours in the gym to achieve an ideal body image. With the combination of CoolSculpting and CoolTone, your ideal body image is attainable in a much easier and less time-consuming way. BodySquad, located in Boca Raton, is one of the only offices nationwide to offer both of these nonsurgical procedures.
If you're ready to combine these two incredible treatments, drop your information below and we'll be in touch with you shortly with more information regarding CoolSculpting and/or CoolTone.